Hello to all at The Hydra.
This is my 56 gallon column hitech birthday present. It will be 2 years old next month. I've been told October's birthday present is going to be something special. I have to admit I cheated and looked at browser history. If thats what I'm getting she didn't lie.
This is my first and only hitech setup everything previous was salt or low tech. One day I was researching why my Rotala Wallichi was losing all its needles after months of good growth. I stumbled upon another forum with a vast amount of information. I was instantly mesmerized. I scoured as much information as possible.
After seeing all the gorgeous hitech tanks, I decided I was going to do one. A year later I received my birthday present. I month early since it was on sale.
Plants
Hygrophila Pinnatifida
Echinodorus sp Aflame Wild Blood
Red Devil Echinodorus
Staurogyne sp low grow
Trithuria sp. Erio blood vomit
Helanthium tenellum
Fissidens Fontanus
Nl moss
Rotala indica
Alternanthera rieneckii mini
Staurogyne repens
Micrantherum umbrosum "monte carlo"
Red moss (Caloglossa cf. beccarii)
Purple-fringed Riccia- Ricciocarpos natans
Mini Pellia
Hydrocotyle sibthorpioides
Ludwigia sphaerocarpa
Nyphaea zenkeri (green)
Nyphaea micranthra
Fish
otos
kulha loaches
Panda garra
c.habrosus
Skiffia lermae
German blue ram
Inverts These are always culls to feed my Badis Badis. They eat both.
Red ramshorn Red fire shrimp
I'm having issues retrieving my files so ill update with older pics when I've solved. Here is the most current.
Before rescape. I wanted to bring the Aflame back out. Plus i didn't like how much space the driftwood was taking up.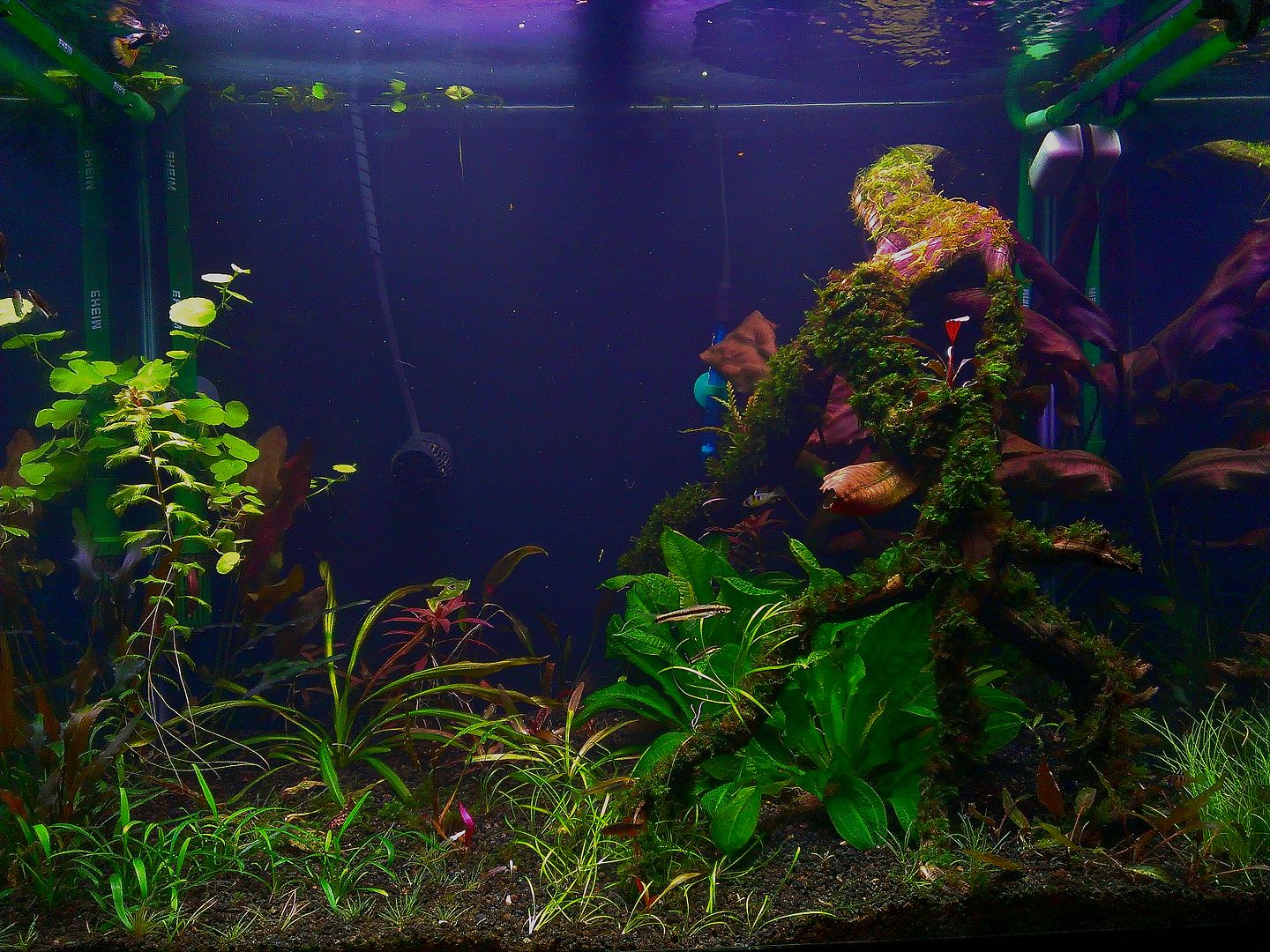 After rescape. This is how i originally had the driftwood its just angled a little more for par issues.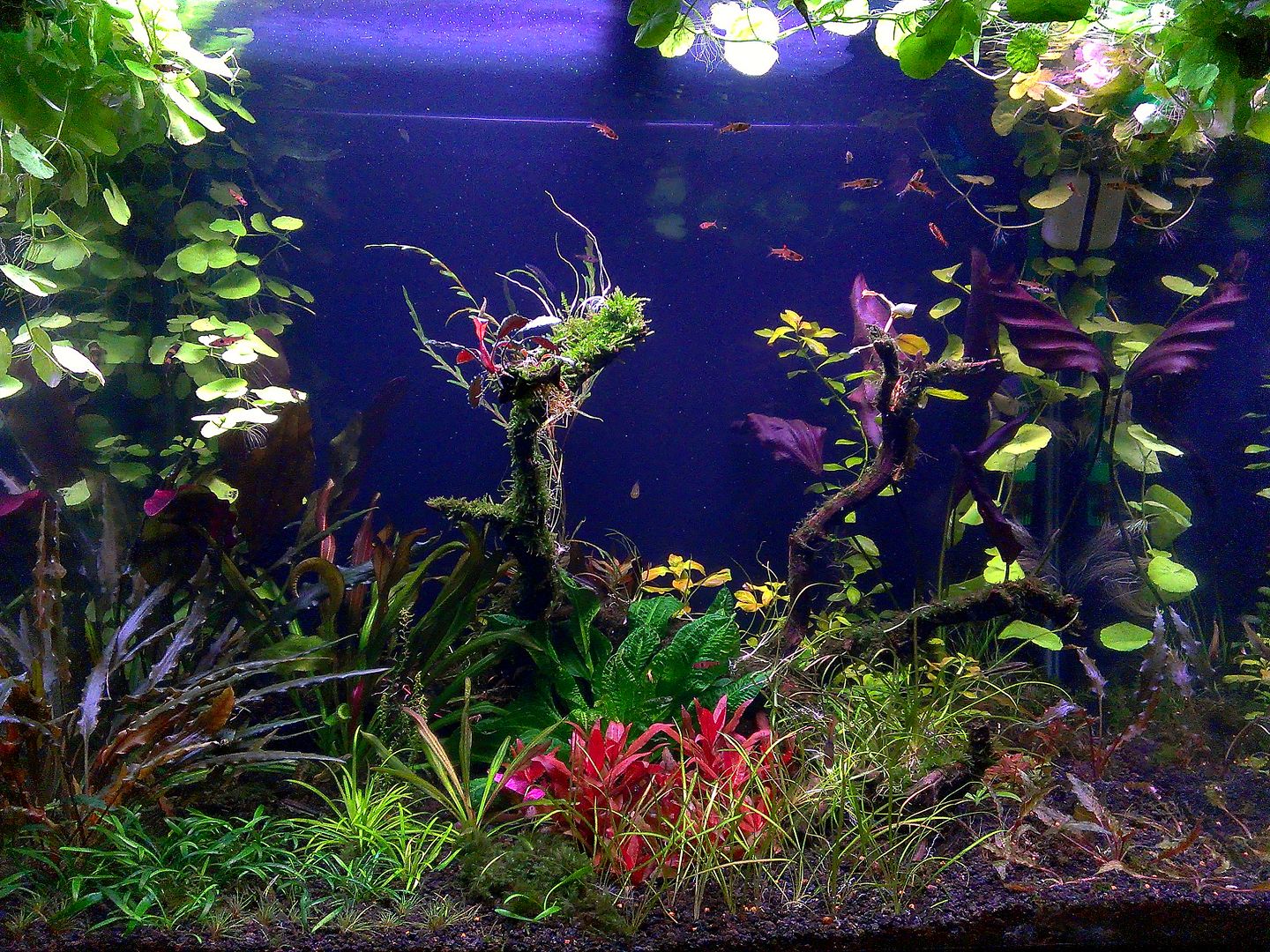 ***I'll edit this post to keep a up to date plant and fish list.***